Motorcycle Roads in Missouri
Missouri is full of great motorcycle roads as the state is blessed with rolling/hilly topography & vast stretches of unspoiled scenery resulting in a smorgasbord of winding & rambling country roads for motorcycle riders to choose from. Some of the Midwest's best motorcycle rides are found in The Show Me State when you combine this great scenery with a state that has a healthy supply of tourist pleasing attractions. Attractions such as wineries, camping/hiking, quaint villages featuring antiques and artisan crafts, and world class accommodations in locations such as Branson, Kansas City, and St. Louis.


Highest Rated Motorcycle Roads & Rides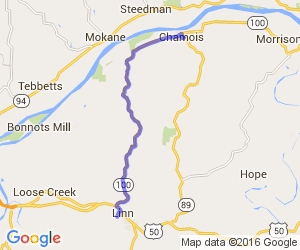 Missouri
Beautiful ride through Ozark hill country. Road has nice rhythmic curves that trade from right to left with mild rollercoaster hills. HWY 100 takes the rider through gorgeous rural scenery including lush Tree lined hills with views breaking through o...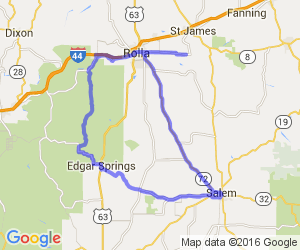 Missouri
this is a longer trip but you will see old route 66 businesses, rivers, bluffs over looking old farm land, the beautiful mark twain national forest, beautiful farm lands, a few old towns that still offer that home town feel. pretty much some of the ...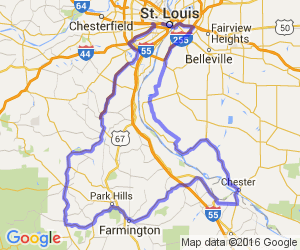 Missouri
After riding through about 10 miles of industrial wasteland in East St. Louis, Cahokia and Dupo, the route follows the Mississippi River flood plain below the river bluffs from Columbia, IL to Prairie du Rocher, IL. Nice flat road in Illinois with go...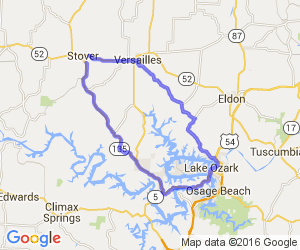 Missouri
This route gives the rider a little taste of what the Missouri ozarks has to offer, as we ride into the northeast side of the Lake of the Ozarks. The fun really starts on Hwy W as you leave Versailles. The scenery that Hwy W has to offer is typical...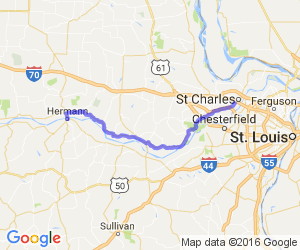 Missouri
This route starts right outside of West St. Louis and takes you through the beautiful Missouri River Valley and into the best wine-country in the Midwest. After the wineries stop near the town of Herman, you can continue on for another 50 or so miles...
Find what you are looking for
Upcoming Motorcycle Events in Missouri Show all
No Motorcycle Events Found
Featured Motorcycle ArticlesShow all